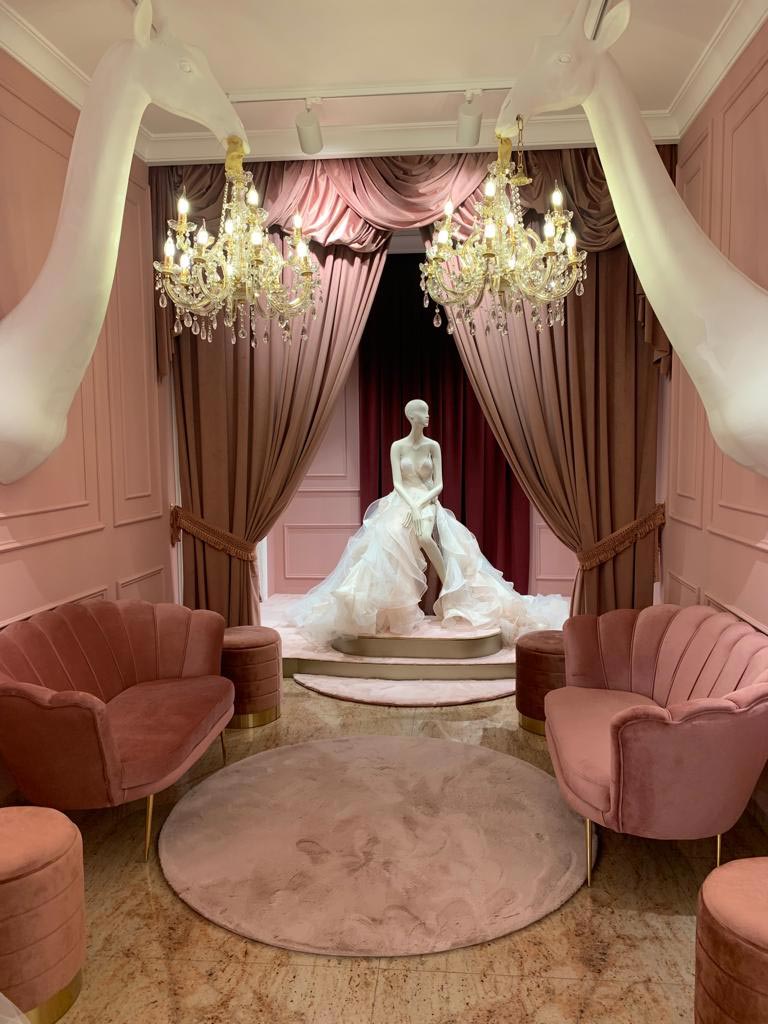 New exhibition point for Emiliano Bengasi, after the headquarters in Fermo is the second in the Marche in the province of Macerata and more precisely in Civitanova Marche along the main street (Corso Umberto Primo).
A wedding favor, this is how the new showroom has been defined, which is characterized by having the air of a theater with antique pink boiserie, velvet curtains and matching furnishings in the same shade.
The opening took place on Saturday 3 September on the occasion of the "Vita Vita" event and the exhibition space was literally stormed by future brides, as well as old customers of the atelier and many onlookers attracted by the spectacular showroom.
"We wanted to create the new atelier as if it were a casket that held precious made in Italy clothes rich in stylistic contents - says the designer Emiliano Bengasi - an exhibition point with a sure scenic impact that enriches our presence in the Marche region".
Emiliano Bengasi's clothes are present in the most prestigious ateliers in the world, his creations have made him a style icon so much so that this year he has also won the coveted statuette of the warrior from the Marches, a recognition that is assigned to the characters from the Marche who they have distinguished themselves in various sectors: in this case in the field of entrepreneurship in the fashion district.