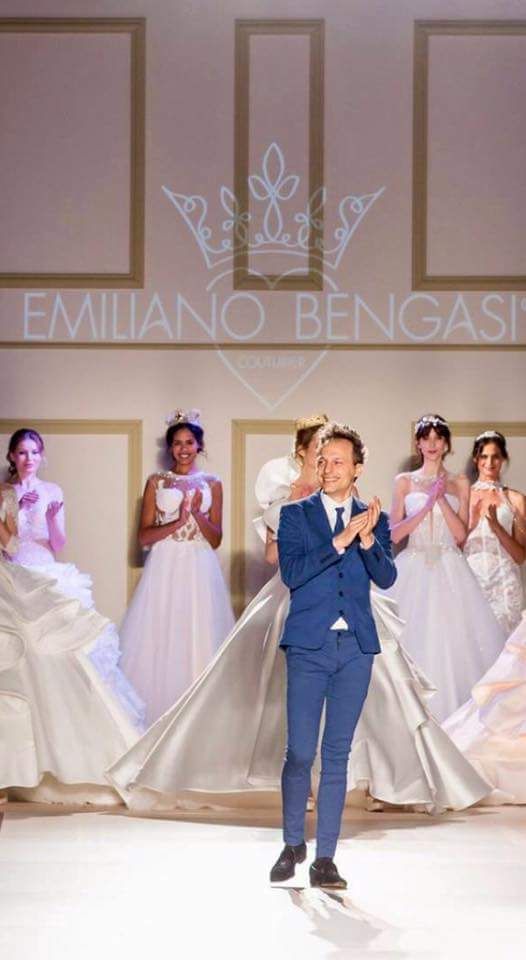 Since 1968 Emiliano Bengasi has been an avant-garde design studio, whose dresses production is entirely made in Italy and by the company itself.
All bridal qowns are created directly by Emiliano who always proposes original collections with a very high artistic content. They are produced by his highly skilled and professional team composed of dressmakers and of a specialized technical staff who guarantee an accurate design research and the use of innovative materials which made the atelier a real studio of design and ideas.
Emiliano Bengasi addresses himself to a selected clientele of brides who want to surprise with models that are original, innovative, elegant and exclusive at the same time.