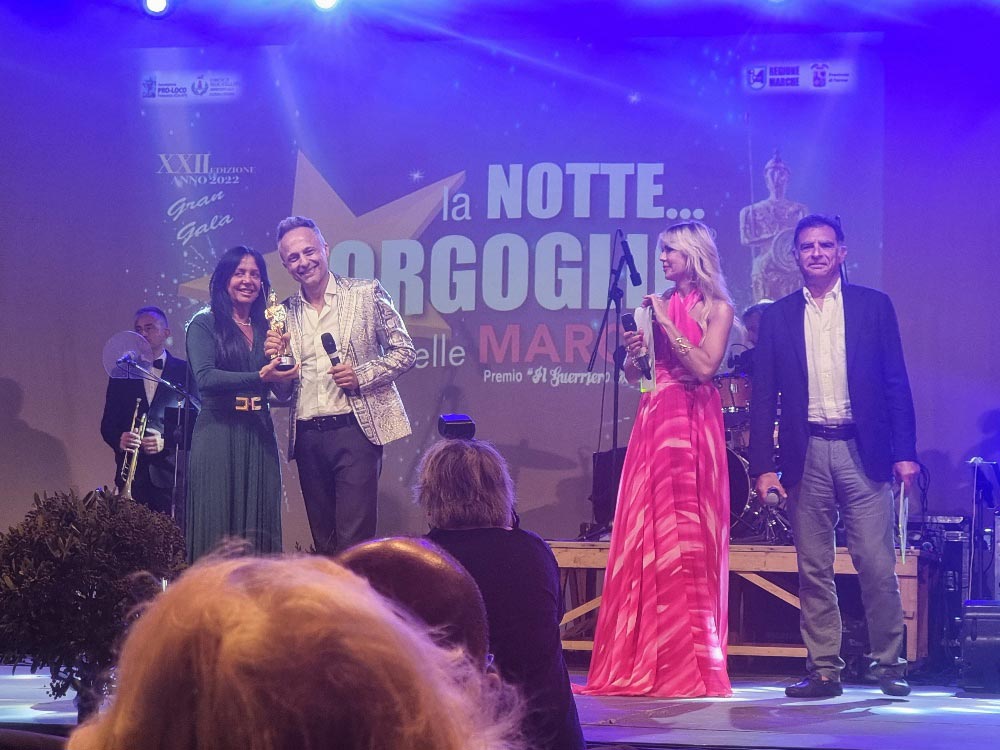 Last August 20, the night of the pride of the Marche took place in Francavilla D'Ete: an event full of illustrious guests and above all of pride and a sense of belonging to the Marche that transformed the town into a small Los Angeles.
Event that has exceeded 22 years of life, born with the aim of rewarding the Marche excellences in every area by assigning the Oscar statuette "The Warrior".
To lead the spectacular event the journalist Tiziano Zengarini assisted by Tiberio Timperi and Matilde Brandi who did not spare themselves in jokes.
The designer Emiliano Bengasi was also among the winners, who won the award in the fashion sector. The company, in fact, has distinguished itself over the years for the numerous awards won at the Wedding Awards, at the Milan and Barcelona fashion weeks as well as for having become a reference point in the wedding sector over the years by exporting its products to the best stores in the world. .
There are also celebrities from the world of entertainment such as Michele Placido, Beppe Vessicchio, Alvaro Vitali, just to name a few.