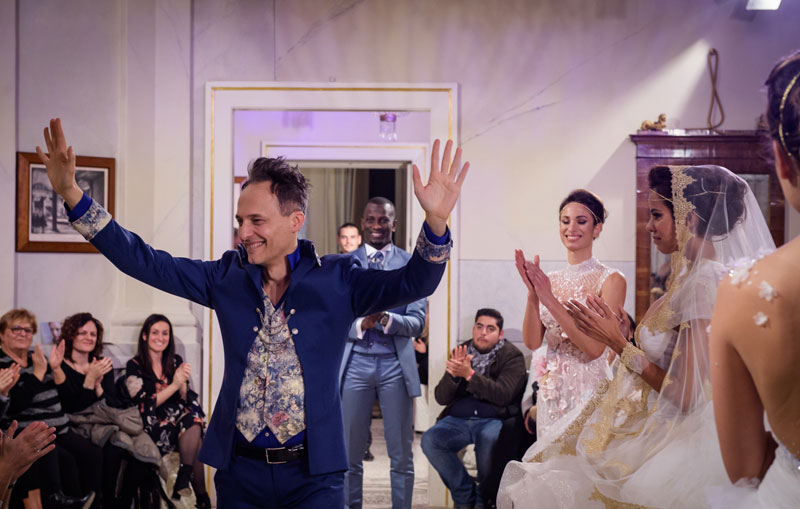 Loving and learning to love to break a spell that turned a handsome
prince into a hideous beast, so began the fashion show signed Emiliano Bengasi during which the stylist, in a fairy-tale atmosphere, presented the new bridal collection 2019 and a preview of the 2020 collection that will be showcased at the Milan Bridal Week in April.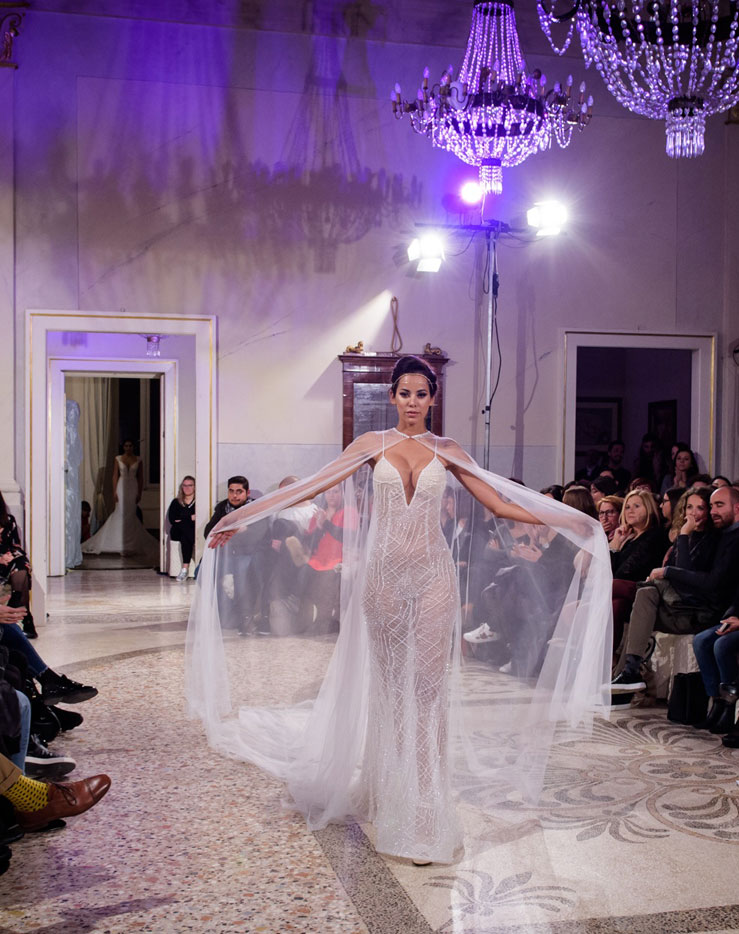 The tale of "Beauty and the Beast" revisited in a modern way where love wins over everything. And last November 18th at Villa Bonaparte there was a lot of love: that of the hundreds of future married couples ready to pronounce the fateful and that of Emiliano for fashion, for his dresses that made him a style icon and elegance.

The most anticipated wedding event of the year did not disappoint the
expectations of the 500 selected guests who, like in a fairy tale, were
catapulted into a timeless dimension between princes and princesses,
fantastic characters and court dancers.

The Emiliano Fashion Design Workshop for Dina Bengasi, which this year celebrates the 50th Anniversary during the fashion show, has proposed the latest trends for 2019. After a tasty aperitif in the courtyard of the Reggia Bonaparte the event has moved to the floors high, in the
halls of the parties where they walked a hundred wedding dresses, groom
and ceremony.

In the end, as in the best fairy tales, the happy ending arrived, the horrendous beast manages to dissolve the spell by finding his beloved and, in the dance scene, returns to be a splendid prince.

On the other hand could not be otherwise because, as stated in the slogan of the house with headquarters in Fermo, "The happy ending always starts from here".